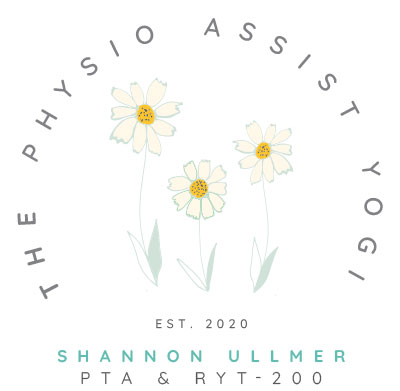 This approach is unlike any other yoga class. We use our knowledge of the human body and more than a decade of physical therapy work to bring a more personalized and intentional sequence to your practice. Each flow session will look a little different depending on your muscle imbalance, goals and needs that day. After we determine this, we go through a series of assistive contract-relax stretching techniques to help increase flexibility and decrease injury in your practice.
We will also incorporate some manual therapy techniques, to help decrease myofascial tension and pain. All of this happens throughout your private yoga flow, which allows for a very well rounded approach that will leave you feeling better in no time.
YOGA IS FOR EVERYONE
We truly believe that anyone can do yoga. Whether you are an athlete or someone with a disability, yoga is for you if you're open to it. Every body is different and can make different shapes during yoga poses. With our skilled eye for anatomy, as well as a focus on body alignment and stability before mobility, we can help you progress in your yoga journey to better health, wellness, and recovery.
TOOLS OFFERED
ASTYM/ Gua Sha fascia and scar tissue scraping.
Vibrating foam rollers and hyper volts
Pressure point therapy and Active Release Technique (ART)
Nerve gliding "stretching"
Cupping
Joint distraction
YOGA SERVICES AND AREAS OF FOCUS
Women's Health and Pelvic Floor Awareness
Prenatal and Postnatal Yoga
Sports Performance and Recovery
Oncology Movement and Meditation
Stretch Therapy
Manual Therapy
Senior Movement and Mobility
Guided Meditation
CALM YOUR MIND
Yoga unites the mind, body, and soul in a way that eases tension and promotes health and wellbeing. Regular practice can improve your breathing, lower your blood pressure, ease physical aches and pains, and bring mental clarity. Yoga improves your body, and helps with mindfulness through meditation. Take a break from daily life in order to focus on yourself and get clarity. Breath work and meditation is just as powerful as the asana poses themselves.
Monday
8:00am - 7:00pm

---
Tuesday
8:00am - 7:00pm
---
Wednesday
8:00am - 7:00pm
---
Thursday
8:00am - 7:00pm
---
Friday
8:00am - 1:00pm
---
Saturday
By Appointment Only
---
Sunday
By Appointment Only