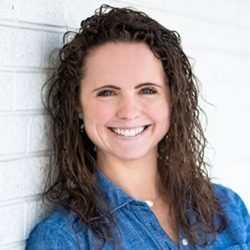 DOCTOR OF PHYSICAL THERAPY
Alysha Schuring, D.P.T.
Alysha Schuring is a Board-Certified Orthopedic Clinical Specialist, Doctor of Physical Therapy, and Certified Athletic Trainer. She earned her bachelor's degree in Exercise Science Athletic Training at Central College in Pella, Iowa and her doctorate degree at The University of Iowa in Iowa City, Iowa.
Alysha was a three-sport athlete throughout high school and continued to play competitive softball throughout her collegiate career. She is an avid runner and enjoys being active and spending time with her husband and family.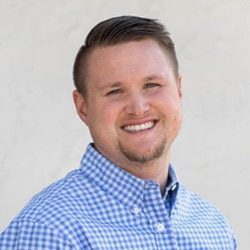 CHIROPRACTOR
VANCE SCHURING, D.C.
Dr. Vance Schuring is a Board-Certified Doctor of Chiropractic Medicine. He is additionally certified as a Certified Chiropractic Sports Practitioner, certified in Full Body Active Release Technique, FAKTR, McKenzie Disc Protocol, Dry-Needling, Graston, and is certified to perform Sports Physicals.
He earned his bachelor's degree in Exercise Science-Health Promotion at Central College in Pella, IA, and his doctorate degree from Palmer College of Chiropractic in Davenport, Iowa. As a three-sport athlete in high school and an All-American running back in college, Dr. Vance understands the challenges athletes face. He loves to golf, spend time outdoors with his wife, Alysha, and their son, Ryker.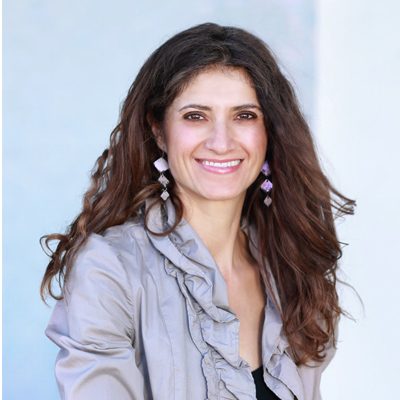 Nutrition Counselor
Tina Atchley
Tina believes that we are meant to live a healthy and joyous life. By helping her clients achieve a strong and centered state of well-being, they are able to focus on fulfilling their own life purpose. Her own journey of self-transformation and overcoming hardships has provided the insight she brings to helping her clients.
Tina understands the power of educating her clients. She considers it a vital tool in empowering her clients to make lasting changes. Tina seeks to provide clarity for her clients and compassionate support as they make changes.
Tina values truth, integrity, freedom, generosity and compassion. These are her guiding principles in working with her clients. An avid reader and truth seeker, she is committed to sharing the most valuable and effective wisdom.
Bringing more than 20 years of study and first-hand experience with various nutritional approaches and healing modalities, Tina helps you identify the root cause of your issue and the best approach to healing. Tina has studied with many individuals in the health and wellness industry and has completed many certification programs. She is a Certified Natural Health Practitioner with a focus in Whole Food Medicine. She utilizes Anthony William, Medical Medium protocols in her nutrition work. She is also a skilled facilitator helping clients implement the Gerson Therapy, which is widely used as an alternative treatment for cancer and chronic disease, based on the work of Dr. Max Gerson.
Tina is highly regarded by her worldwide clients for her advice and guidance on holistic and natural living, parenting, organizing and enhancing a home's energy.
On a personal note, Tina lives a holistic, nature-driven lifestyle in sunny Colorado with her husband and two daughters. Her interests include reading, running, tennis, biking and warm sunny beaches.
---
Home Consultant
Tina understands the impact our environment has on our well-being. She considers this a vital aspect of wellness to address when working with her clients.
Helping her clients organize their space, eliminate disturbing energetic frequencies and remove environmental toxins is essential to her holistic approach. Tina addresses everything in your environment— including toxins in your cleaning or personal care products, electromagnetic pollutants, disturbances in the land energy and more—to ensure that you are being fully supported.
Tina is a Certified Feng Shui and Dowsing Consultant, as well as a Professional Organizer. She has studied with world-renowned Feng Shui Master, Marie Diamond, Global Transformation Leader and featured speaker in THE SECRET, along with other recognized leaders in the field. Tina holds certifications in various energetic modalities including Feng Shui and Diamond Dowsing. She is a member of various organizations related to her fields of practice. She has a natural instinct for organizing and arranging items, bringing ease and calm to spaces.
Check out her website: https://tinaatchley.com
Pilates and Yoga Instructor
Rubecca
When I started teaching Yoga and Pilates, the majority of my clients were strong, healthy, active individuals. They were marathoners, Ironmen (and women), soccer players, dancers, cyclists, cross-trainers, weight lifters, and weekend warriors. In their hearts and souls, they lived, breathed, and pulsed movement. 
Their bodies, on the other hand, were flaring up, giving out, leaving them stranded on the road to their goals with fatigue, aching backs, sore shoulders, and trick knees.
No amount of ice or tape could relieve their symptoms.
Pain medication only provided temporary relief. For the majority, surgeries weren't medically necessary.
In fact, their doctors were prescribing Yoga, Pilates and Stretch.
By working with these otherwise strong and healthy bodies, I learned that without fail, every single one of them needed 4 things: Balance, Core Strength, Proper Form and Rest.
These four things are the proactive solution to the flareups, the burnouts, the fatigue and most of those aches and pains that keep you from enjoying all of the ways your body can move.
---
How do I know this stuff works?
Like most of you, I came to yoga and Pilates through injury.
My all time greatest hits include:
random weird foot pain from an intense dance schedule
a dislocated knee from softball
a second dislocated knee from a soccer slide tackle gone wrong
a chipped tooth and wonky hip from falling down a mountain switchback
a broken toe
a pulled ab muscle (seriously…and yes, it was weird)
a small shoulder tear from an obstacle course half-pipe ascent
….And that's just the big stuff. Somewhere in between are all of the bumps, bruises, scrapes, limps, aches, pains and sore spots.
The first doctor visit for knee pain included a strong suggestion that I quit running…forever.
Y'all, I live for those long lonely miles in the middle of nowhere. Being told not to run was like a death sentence and I just couldn't get behind that advice. Instead, I started teaching myself yoga from a library book…and avoiding doctors. (This was before the internet was a thing and yoga studios were still fairly uncommon.)
Fast forward a few years and I'm running down a mountain post freak thunderstorm, covered in blood and nursing a sore hip after sliding down three switchbacks. (10/10 do not recommend) The pain and my limp were so bad, that a friend drug me along to their chiropractic appointment, under the guise of introducing me to their chiropractor and then actually gave me their appointment.
This changed my life, y'all. The chiro became my mentor, my friend and eventually my boss. After fixing up my hip, he introduced me to the idea that exercise can be used as preventative medicine! All of those years of patching together self guided yoga sequences had actually been keeping me running for years.
I drank that exercise-as-preventative-medicine kool-aid and quickly got my 200-Hour Yoga certification and joined my chiro's team as a Sports Therapist. While working at Spine & Sports Therapy, I also earned certifications in Mat, Standing and Equipment Pilates and Stretch Therapy.
Over the course of about two years, I racked up over 3000 teaching hours, using a combination of Yoga, Pilates and Stretch Therapy to help get athletes back in action.
Over the years, I've lost multiple workout buddies and running partners to herniated disks, chronic knee pain or back surgery.
However, since starting Pilates and incorporating Balance, Core Strength, Proper Form and Rest into my own training routines, I've learned to swim, racked up 9 half marathons, 2 MS-150's, 2 sprint triathlons, and countless 5k's and 10k's. I also recently took up mountain biking and paddle boarding.
I depend on Pilates to keep me strong, balanced and flexible so I can keep moving!
---
Certifications and Qualifications
The proper certifications and qualifications (and random side interests) are always important when finding an instructor who fits your needs. I have a B.S. in Mechanical Engineering from the Colorado School of Mines with a minor in Humanities and was employed as a Sports Therapist for two years with Spine & Sports Therapy down in Houston, Texas. Together, these things mean I geek out about bio-mechanics…a lot.
B.S. Mechanical Engineering, Colorado School of Mines
Sports Therapist, Spine & Sports Therapy (Houston)
200-hour Hatha Yoga Instructor, The Yoga Institute (Houston)
Yoga Alliance Experienced Registered Yoga Teacher (E-RYT)
Certified Mat, Standing and Equipment Pilates Instructor, PhysicalMind (Houston)
Certified Level 2 Stretch to Win Stretch Practitioner (Arizona)
Certified Life Stretch Instructor (Stretch to Win, Arizona)
Reiki Level II (Austin)
Pysch-K Basic (Denver)
---
A few Random and Fun Facts:
On my very first try, I got stuck (seriously stuck) in my first ever yoga pose. Who knew Dwi Pada Sirsasana (Both Legs Behind The Head Pose) was a super-advanced pose?!?
I am a 4th generation Denver Native! And no, I don't know how to ski.
My first ever 5k was the Northside Stride in North Denver. Since then, I have participated in about 60 races/tris/cycle/obstacle events and even ran a 5k at 38 weeks pregnant.
Moving furniture is an important part of my energetic release cycle. My husband has put the brakes on how often I can rearrange our house, so don't be surprised if you come in to a newly organized studio at least once a month!
And finally, I'm obsessed with prevention and proactive solutions.
Over the course of ten years as Pilates/Yoga Instructor, I've found that the solution to the majority of problems is good old-fashioned prevention. If we can employ a little bit of foresight, a little bit of planning, and a little bit of proactive action, we can solve our problems before they occur.
Check out her website: https://www.pilatesnative.com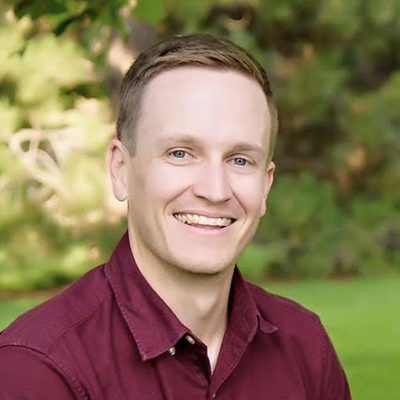 Doctor of Psychology
Kevin O'Connor, Psy.D
Dr. Kevin O'Connor is excited to provide sport and clinical psychology services to the Denver Sports Medicine family. Kevin earned his master's degree is Sport and Performance Psychology and his doctorate degree in Clinical Psychology from the University of Denver, and he has since focused primarily on his work with athletes, Veterans, and first responders.
He is passionate about helping athletes and individuals develop and enhance their psychological wellbeing to maximize their performance and quality of life!
Kevin is a native of Colorado and a lifelong athlete; he graduated from Emory University in Atlanta, Georgia as a four-year middle infield starter for the Eagles' baseball team. Nowadays, you'll likely find Kevin on a golf course or running and hiking with his wife, Hannah and their dog, Bonnie.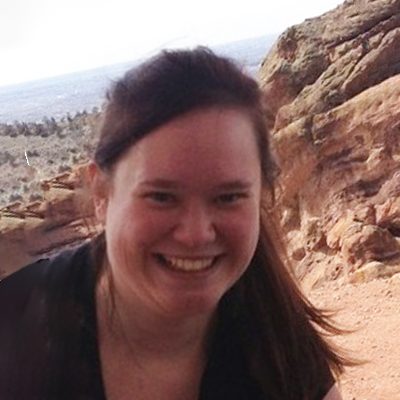 Massage Therapist
Tamara Sassolino, L.M.T.
Tamara graduated from the Boulder College of Massage Therapy in 2012. She has taken several continuing education classes since then including but not limited to; ortho-muscular approaches to the cervical spine, lower extremities, and massage for pregnancy. She has a special interest in pre/postnatal massage and inner oral jaw work.
Tamara loves the puzzle of figuring out how to treat an issue and uses a variety of techniques to accomplish the goals of her clients. Some of those techniques include cupping, trigger point, ART, as well as pin and stretch. Along with what some would call the basic massage strokes such as Swedish and deep tissue.
Tamara played soccer, and basketball, and did several events in track while growing up. Between getting injured in sports and other injuries she has sustained, she can relate to the pain that most people feel on a daily basis, whether from a sports injury or just life.
There are 3 things that she believes in while treating clients.
The session you receive is yours, not hers. If something doesn't feel right, or you would like something changed with pressure or technique, communicate that to her.
Deep pressure is not always the best approach to treatment. "No pain, no gain," doesn't hold true in her practice.
We often treat our cars better than we do our bodies, yet we use our bodies so much more. Yet we take our cars in for regular maintenance and don't do the same for our bodies. Even if you believe that your body is "all good," you should still get some body work for your general health maintenance.
In her spare time, she enjoys spending time with her husband, especially hanging out in the mountains either hiking or camping.
Nurse Practitioner
Tessa Henderson
I am a Colorado native and double board-certified Nurse Practitioner, certified in Family practice as well as Acute care. I am trained in traditional medicine but also believe in the importance of preventative care and maintenance.
Monday
8:00am - 7:00pm

---
Tuesday
8:00am - 7:00pm
---
Wednesday
8:00am - 7:00pm
---
Thursday
8:00am - 7:00pm
---
Friday
8:00am - 1:00pm
---
Saturday
By Appointment Only
---
Sunday
By Appointment Only